About World of Warplanes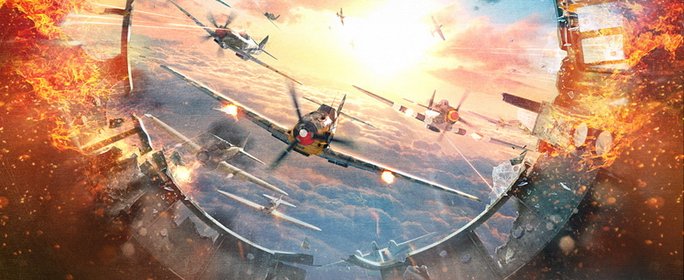 World of Warplanes is a massively multiplayer online game dedicated to the golden era in the history of world combat aviation. This project continues the 'war saga' that began with the massive hit, World of Tanks. World of Warplanes lets players experience battlefields laid with smoke and torn with tank tracks from the air, and presents them with an opportunity to get immersed into an endless fight for air superiority.
The main game mode features battles between two teams (15 players on each) which battle furiously in the air over numerous maps. Victory can be achieved in multiple ways: by destroying all the enemy planes or gaining supremacy points by destroying enemies and ground targets. In order to succeed, players will have to demonstrate multiple capabilities, including teamwork and the ability to make an individual contribution. – The actions of a single pilot could change the battle result in World of Warplanes.
The time period represented by the planes in the game is one of the most captivating and challenging eras in the history of aircraft engineering. Players start their piloting career with the biplanes of the 1930s, before moving onto to legendary warplanes of World War II, and finish off flying the early jet-fighters of the Korean War – these were the predecessors of modern military aircraft.
World of Warplanes lets players test-fly over one hundred planes created by the world leaders in aircraft engineering. Each machine has unique performance characteristics that are based in history and revealed in action. Virtual pilots may fly the following three types of machines: fighters that are most effective in close-quarters air combat, heavy fighters armed with lethal weaponry, and ground attack planes used primarily for destroying ground targets.
Each plane has got several types of armaments available to experiment with as well as various airframes and engines. Different combinations of these will allow greatly alter the performance characteristics of the aircraft, so every player has the opportunity to choose the optimal one based on their skills or preferences.
World of Warplanes is a constantly expanding project. New maps and planes are added all the time, and combat functionality is also being extended with new battle modes, clan functions, and improved interface features.
Be a pilot! The air awaits!
Playing this atm. Fun game! If anyone intrested

My player name is : Graysoul